Do You Have A Solar Panel Installation Project We Can Help With?
Solar Panel Installation Specialists
We offer the best pricing in the industry and the best start to finish solar installation in the country. We pride ourselves on managing each detail of your home or commercial solar project. You sign off on each step before it passes to the next stage.
Our Core Values
You won't find a more dedicated team of solar installers in Kansas City.
Our Customers Say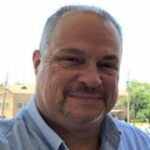 "Project solar complete. KC Solar killed it! Highly recommend these guys if you're considering a solar system!"
Latest News
We commit to explaining solar and helping you understand the benefits and process.
With about six weeks left in 2023, many of us are thinking about Chiefs football, pumpkin pie, Christmas shopping, and new year's plans. When 2024 hits, though, it's suddenly going to be a much less
This weekend, one of the most-anticipated matchups of the 2023 NFL season is taking place: our hometown team and reigning Super Bowl Champions the Kansas City Chiefs, against AFC powerhouse and former Chief Tyreek Hill's
Solar panels have become a hot topic thanks to new solar incentives in the U.S. But after years of being in the "background," there are many solar panel myths floating around out there. Keep reading
Trusted Partners
Select manufacturers and products we use in our solar panel installations.