Do You Have A Solar Panel Installation Project We Can Help With?
Solar Panel Installation Specialists
We offer the best pricing in the industry and the best start to finish solar installation in the country. We pride ourselves on managing each detail of your home or commercial solar project. You sign off on each step before it passes to the next stage.
Our Core Values
You won't find a more dedicated team of solar installers in Kansas City.
Our Customers Say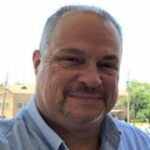 "Project solar complete. KC Solar killed it! Highly recommend these guys if you're considering a solar system!"
Latest News
We commit to explaining solar and helping you understand the benefits and process.
Now that we're six months into 2023, business owners and commercial property owners may have heard talk about the "Inflation Reduction Act," signed into law in August 2022. The Act, on top of lowering prescription
With the arrival of spring, solar panels have been in the news -- for a variety of reasons. Whether it's because sunnier days make for more electricity produced, or because bird droppings on solar panels
Here in Kansas City, it seems like spring is finally here. Not the false spring, where we get random 80-degree days in February and March and it feels like we've put winter behind us already
Trusted Partners
Select manufacturers and products we use in our solar panel installations.