Do You Have A Solar Panel Installation Project We Can Help With?
Solar Panel Installation Specialists
We offer the best pricing in the industry and the best start to finish solar installation in the country. We pride ourselves on managing each detail of your home or commercial solar project. You sign off on each step before it passes to the next stage.
Our Core Values
You won't find a more dedicated team of solar installers in Kansas City.
Our Customers Say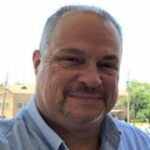 "Project solar complete. KC Solar killed it! Highly recommend these guys if you're considering a solar system!"
Latest News
We commit to explaining solar and helping you understand the benefits and process.
No one likes increasing energy prices. Missouri residents are aware of the upcoming changes to their electricity billing at the hands of Evergy. But the large energy price hikes are having another impact across the
If you've driven along I-70 between Kansas City and St. Louis anytime in the past few months, you may have seen the billboards: Or, you may have gotten flyers in your mailbox: new Evergy plans
With a growing commitment to renewable energy, rising energy prices, and increasing incentives, solar panel installation is on the minds of many homeowners and commercial property owners. No matter your reason for wanting to go
Trusted Partners
Select manufacturers and products we use in our solar panel installations.